Employee Benefits and Group Health Insurance Plans
Sioux Falls Insurance Agencies For Groups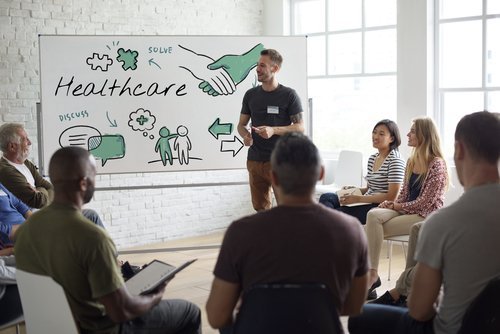 Group health insurance plans are one of the benefits included in employee benefits packages. These are offered by an employer or organization to its employees and their families. Midwest Employee Benefits offers plans from all carriers targeting a market size of small and large groups.
A small group plan is considered if there are 1-50 employees while a large group health insurance in Sioux Falls, SD consists of 50 or more employees. Group plans can have one plan or multiple plan choices. These are provided by Sioux Falls insurance agencies to offer the best employee benefits packages. Read this employee website to learn more.
ACA Compliant Plans
ACA Compliant plans are group insurance plans that adhere to the Affordable Care Act (Obamacare) regulations. This Act was created to extend health coverage and expand health care eligibility. The benefits and coverage of this plan varies according to which policy is chosen, but it must always cover specific essential needs including but not limited to:
Emergency services
Hospitalization
Laboratory services
Pediatric services
Prescription medication
Fully Insured Health Plan
One of the most common ways of structuring a health plan is through a fully insured health plan. This is a convenient option to add to your employee benefits packages. With this type of insurance, the company or organization only needs to pay a premium to the insurance provider. The premium rates are fixed for a year, based on the number of employees enrolled in the plan each month. Besides that, employees may also need to pay any deductible amounts or co-payments required.
Self-funded Health Plan
In a Self-funded Health Plan, an employer chooses to create their own insurance plan instead of purchasing a fully insured health plan from an insurance provider. This type of coverage allows a company to save on premiums and control which benefits they'll get. With this, there are fixed costs or variable costs.
At Midwest Employee Benefits in Sioux Falls, SD, we offer the best group health insurance plans for your employee benefits packages. We also offer other insurance products and services, so contact us today to request a quote and learn more!