Group Health Insurance Sioux Falls SD
Sioux Falls Insurance Agencies For Groups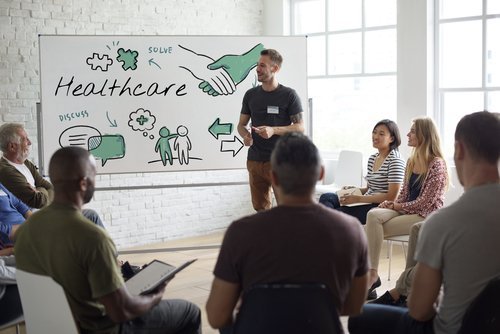 A group health insurance plan is a plan offered by an employer or organization to its employee and their families. Midwest Employee Benefits offers plans from all carriers and our market size is small and large groups.
A small group plan is considered 1 – 50 employee and the large group health insurance Sioux Falls SD trusts is 50 or more employees. Group plans can have one plan or multiple plan choices provided by sioux falls insurance agencies for its employees.
ACA Compliant plans
ACA Compliant plans are group plans that adhere to ACA's regulations. The benefits vary according to each plan chosen.
Fully Insured Health Plan
A fully-insured health plan is the most common way to structure a health plan. With this plan, the company or organization pays a premium to the insurance provider. The premium rates are fixed for a year, based on the number of employees enrolled in the plan each month. The employee pays any deductible amounts or co-payments required.
 Self-funded Health Plan
A Self-funded Health Plan is when an employer creates their own plan as supposed to purchasing a fully insured health plan. With this plan, there are fixed costs or variable costs.