List of Insurance Compliance Requirements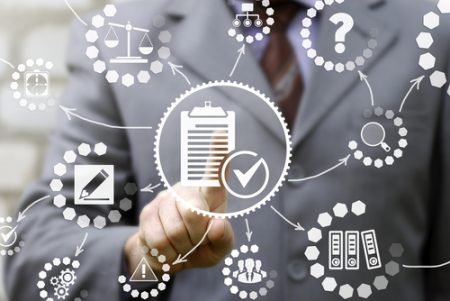 Federal guidelines impose numerous prerequisites on the group health coverage that employers provide to their employees. Most federal laws on insurance compliance apply to all group plans, regardless of the employer's organizational size. There are additional insurance compliance requirements for large employers, mainly due to the Affordable Care Act penalty provisions.
Midwest Employee Benefits is a premier insurance company that assists clients in making sure they are meeting these insurance compliance requirements. Here is a sampling of compliance items we help our clients with:
Notices and Disclosures: This generally provides employees the specifics of when they are already eligible to become a part of a group health plan. Notices and disclosures also commonly include the enrollment materials.
Employer Penalty Rules: This helps employees understand corporate responsibility and the repercussions if they violate the rules.
Consolidated Omnibus Budget Reconciliation Act of 1985 (COBRA): This is one of the federal compliance requirements. COBRA mandates that companies have to let their personnel know that they can continue their health coverage, even if they face termination or other events that affect employment.
Employee Retirement Income Security Act of 1974 (ERISA): This sets the standard for most voluntary retirement and health plans in the private industry.
Family Medical Leave Act (FMLA): Provides eligible workers to take unpaid or paid leave of absence without worrying about the continuation of their group health insurance coverage.
Form 5500 Series: This is essential for the Department of Labor. Other federal agencies and the private sector use the included documentation in Form 5500 to assess employee benefits, taxes, and economic trends.
Michelle's Law: Allows college students to have up to 12 months of medical leave from school and work.
HIPPA Privacy and Security: Establishes how to handle patients' medical records and other protected health information. It sets patients' rights over their data and expects companies to safeguard those records.
Children's Health Insurance Program Reauthorization ACT (CHIPRA): Provides low-cost health coverage for children in families that don't qualify for Medicaid and are not fortunate enough to buy private insurance policies.
Other insurance compliance requirements we can assist with:
Medical Part D Disclosures
Mental Health Parity
Reporting Requirements
Women's Health and Cancer Rights ACT (WHCRA)