FAQs: Understanding The Many Medigap Insurance Policies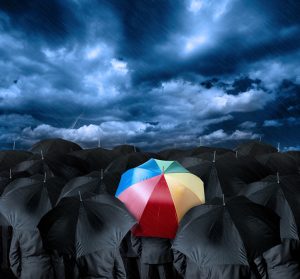 Every single day, nearly 10,000 Americans who are 65 years of age or older enroll in Medicare for the very first time. However, because classic Medicare doesn't cover some very important medical expenses, there is a great need for supplemental health care plans. Nicknamed "Medigap insurance," these supplemental plans help thousands of seniors pay for necessary medical expenses that they would struggle to afford otherwise.
If you're exploring the many types of Medigap insurance policies for the first time, here are some frequently asked questions that will help you understand Medigap insurance.
How many Medigap insurance plans are there?
The current plans are Plan A, Plan B, Plan C, Plan D, Plan F, Plan G, Plan K, Plan L, Plan M, and Plan N, all of which cover different services such as preventative medicine, prescription drugs, and physical therapy. However, every Medicare supplement policy has to cover certain basic benefits including:
Coinsurance for hospital stays (although certain conditions apply)
Cost of 365 more hospital days in a lifetime, once the person has used all the Medicare hospital policy benefits
What about pre-existing condition?
If you have a pre-existing condition and you buy a Medigap policy during the open enrollment period, you'll be replacing certain kinds of coverage that count as "creditable coverage." You can shorten waiting periods for these pre-existing conditions, as well. Also, keep in mind if you've had at least six months of continuous prior coverage, your insurance company can't make you wait before it begins covering your pre-existing conditions.
According to Medicare.gov, here's the official policy on pre-existing conditions for seniors purchasing Medigap insurance:
While the insurance company can't make you wait for your coverage to start, it may be able to make you wait for coverage related to a pre-existing condition. A pre-existing condition is a health problem you have before the date a new insurance policy starts. In some cases, the Medigap insurance company can refuse to cover your out-of-pocket costs for these pre-existing health problems for up to 6 months.
Do all workers have access to insurance care benefits?
According to the Bureau of Labor Statistics, 85% of full-time workers and roughly 19% of part-time workers inside the private sector have access to medical care benefits (as of March 2017). Workers whose employers do not offer health insurance plans can still purchase individual health insurance. Seniors in the workforce will still qualify for Medicare.
What if someone opted for Medicare Advantage health plan?
Though you will have out-of-pocket expenses with Medicare Advantage, you won't be able to purchase a Medigap policy if you opted for the Medicare Advantage health coverage plan. Your out-of-pocket expenses won't be as expensive as original Medicare, however.
Make sure you're doing plenty of research online before purchasing any insurance policy. If you want to learn more about Medicare supplement insurance or dental insurance plans, contact Midwest Employee Benefits today.