What Is NOT Covered By Short and Long Term Disability Insurance?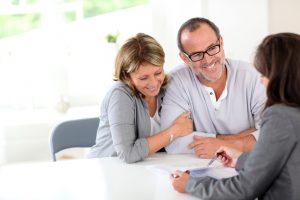 Disability insurance providers are essential for nearly every industry. Without disability insurance, employees would be at risk of losing out on hours, work, and benefits in an unfair way. According to the Bureau of Labor Statistics, roughly 85% of full-time workers and 19% of all part-time workers (within the private sector) had access to some kind of medical care benefits (as of March 2017).
It's important to know, however, what exactly is not covered by both short and long term disability insurance.
Here are some businesses that do not qualify to offer individual or group disability insurance policies:
Fishing, hunting, and trapping companies
Gambling establishments
Professional sports teams
Massage parlors
Trucking companies hauling dangerous loads
Offshore oilfield services
Fruit and vegetable stands
Catering companies that use trucks
Military services
Railroad companies
Amusement centers
Boat, shipbuilding, and repair businesses
Here are some additional things that disability insurance providers do not cover:
Work-related injuries — It's important to note the distinction between disability insurance and workers insurance. Many workplace injuries can actually be covered by workers compensation, which is why the vast majority of disability claims are for illnesses.
Mental and nervous disorders — These types of cognitive disorders are often excluded from both short term disability insurance and long term disability insurance coverage.
Be sure to understand how the disability insurance provider defines "disability." There are two definitions: "own occupation" and "any occupation."
Own occupation coverage provides disability benefits when employees are physically unable to perform their specific job duties, even if they could do something else. Any occupation coverage offers benefits when an employee is disabled to the point of not being able to do any job at all.
Both short and long term disability insurance can be complicated, but they are extremely important for numerous careers. If you want to learn more about the ins and outs of disability insurance and want to talk with a credible health insurance company, contact Midwest Employee Benefits today.